Communication channels
Besides personally approaching info desk or making a phone call, many users opt for communication via email, sms, filling online forms, via social networks, or sending certain documents/requests by mail. The solution represents a unique system for user communication and structural management of user requests in all channels.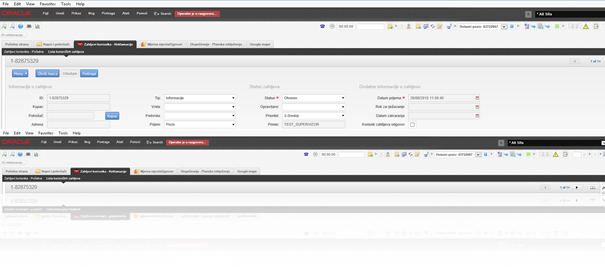 Integration of Oracle Siebel CRM with contact center
Siebel offers adaptable communication layers for integration with third-party contact centers (specialized ACD systems, IVR systems)
Siebel CTI is completely integrated into application GUI and it ensures that agents have the full control of the call by using integrated CTI tool which offers integrated call management, call tracking and automated application view depending on defined actions. Siebel CTI is scalable, it offers number of different configurations of call actions including transfers, conferences, changes of agent status, defining views which are opened for agents based on the incoming call information or email (automated user recognition, ticket opening, and information filling)
One of the examples of Siebel CRM system integration is integration with MEDIO ACD contact center. The integration was implemented with communication driver. There are other types of available integration modes.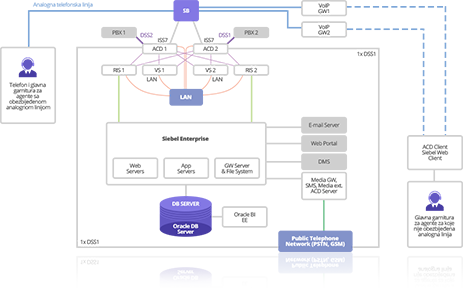 Other communication channels: